Exhibition graphics for temporary shows on the theme of Power.



Clapping with Stones, Art and Acts of Resistance. A contemporary art exhibition that invites audiences to contemplate the power of non-conformity through artistic activism. Exhibition graphics included a super graphic title wall in silver paint.


photos courtesy of the Rubin Museum of Art 2019, © David De Armas Photography 2019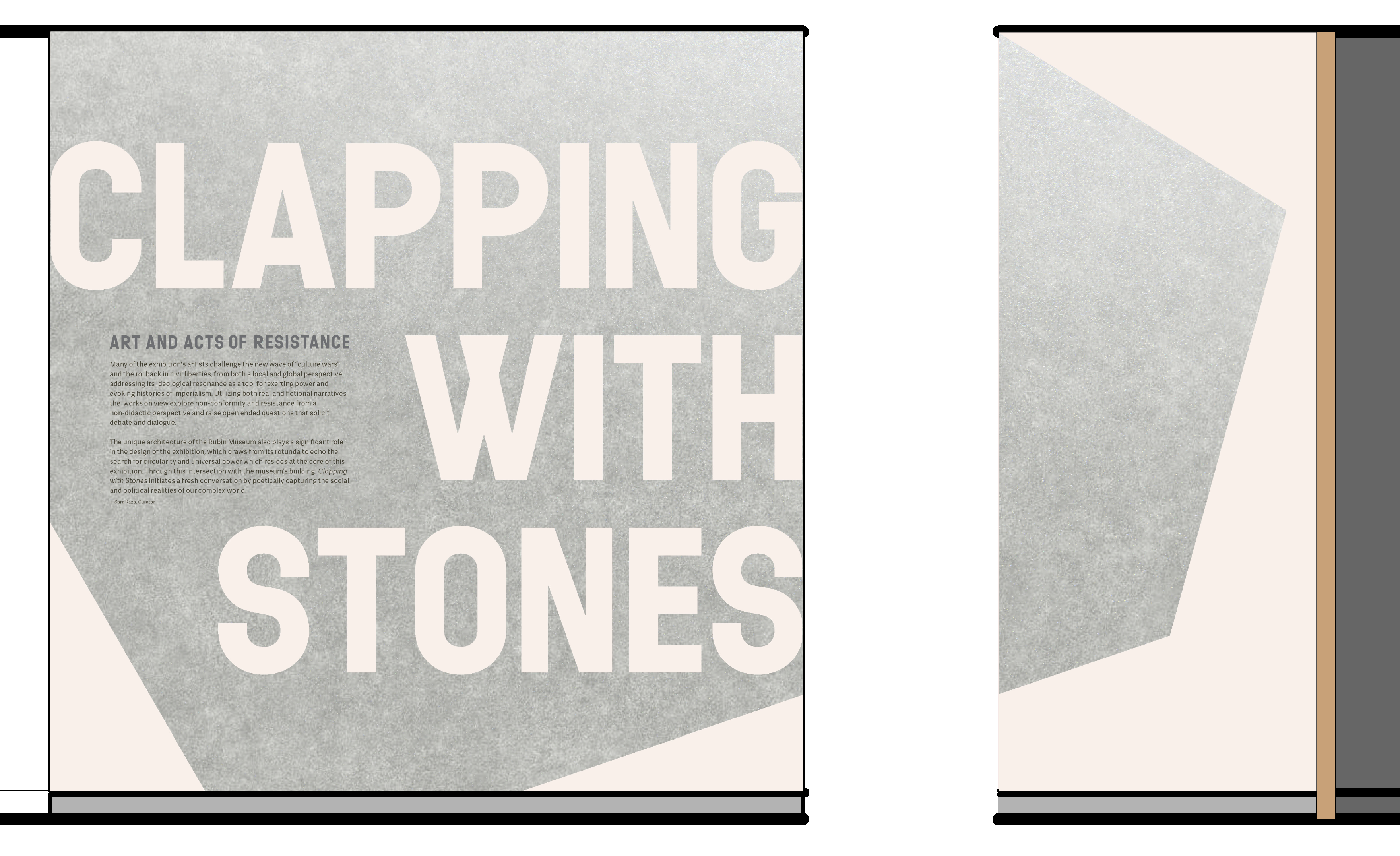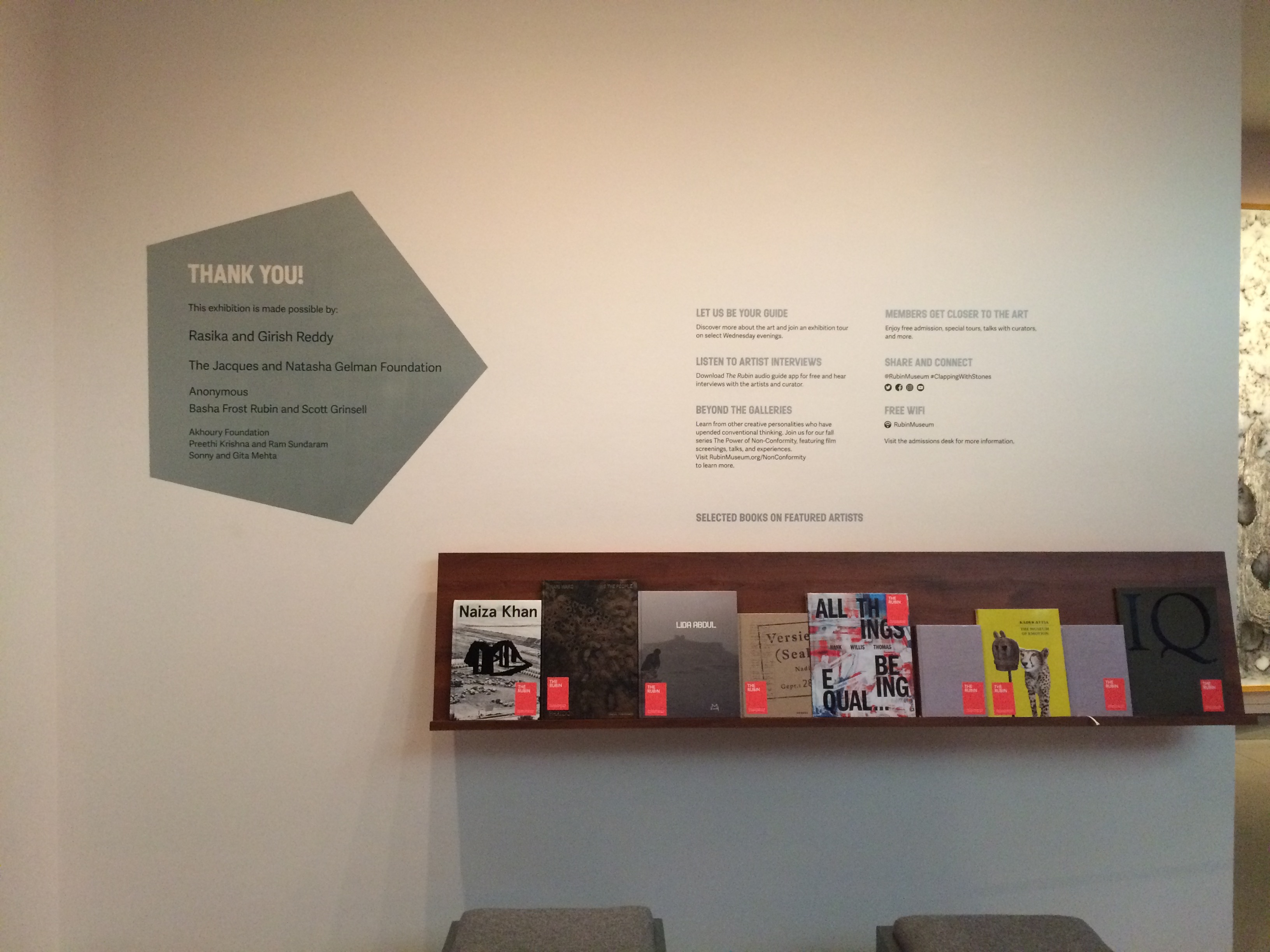 The Power of Intention: Reinventing the (Prayer) Wheel. This exhibition takes inspiration from traditional Tibetan Prayer Wheels as a lens to explore the relationship between our intentions, commitments, and actions. Exhibition graphics included an archway transom to guide visitors into the gallery and diagrammatic illustration of a prayer wheel.